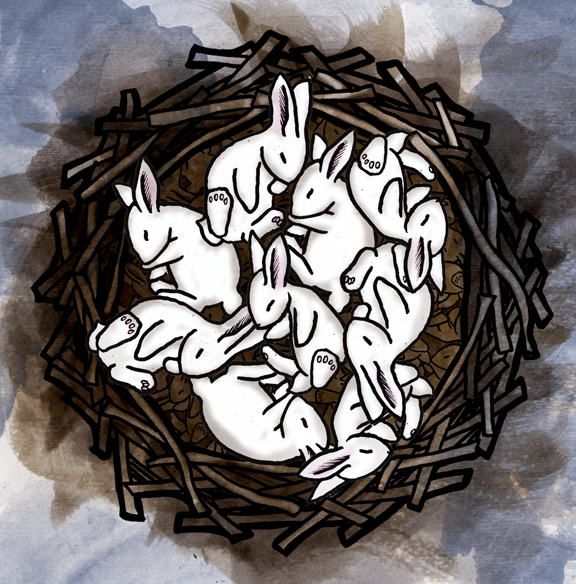 "...a beautiful, young, and amazingly talented belly dancer...through my involvement with renaissance festivals, I have seen dozens of belly dancing performances; I have never seen a good one until last night. Her control was astonishing."

- William Morris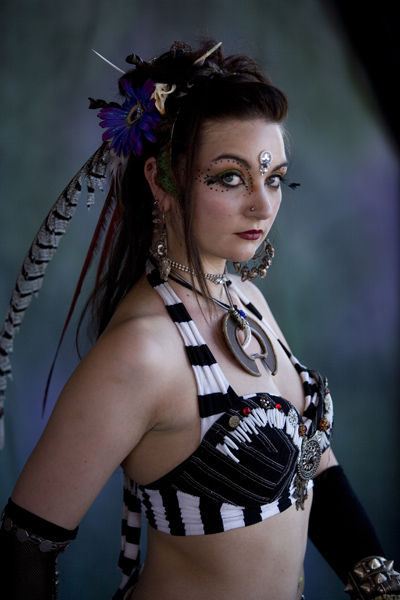 Marie would be happy to answer any inquiries regarding classes, shows, or rates at the following:

Art: bluelady@mariedemars.com
Dance:
marie.demars.bellydance@gmail.com



Please note, Marie simply cannot work for trade. Like yourself, she works very hard, and until the electric company begins accepting payment in drink vouchers and t-shirts,

payment must be made in the form of cash or check before the start of the performance

. Thanks for understanding.

Rates

Before you ask, "Why so much?" - please read Morroco's essay on bellydance prices

here.
Marie DeMars is a visual and performing artist currently residing in Kansas City Missouri.

The Art Story
Marie began her artistic journey as a wee tot with a box of crayons and a pen she stole from her mothers purse. Her experimental and mixed media work began early; with material including doileys, glitter, silk flowers and paper cutouts; and with concepts such as mommy and baby ghosts.
Later, when she was trained, she struggled to move past the cliche themes that plague most teenagers, and she doesn't like to talk about it. While enrolled in several advanced and gifted art programs, she dabbled in pottery, sculpture, inkwork, collage, and photography.
In 1999 she began her attendance at Virginia Commonwealth University in Richmond Virginia, with an intention to study Fashion Design. Halfway through her freshman Foundations program however, she decided that Fashion Design was too "subjective", and switched her major to illustration. In 2002 she attended the Illustration Academy with Mark and John English, Brent Watkinson, Sterling Hundley and Anita Kunz, where her permission to use Pthalo Blue was permanently revoked - she doesn't like to talk about that either.
Soon after she moved to Kansas City, where she was employed in the work of designing high school yearbooks, traveling the country to meet with students and put together their ideas in a more dynamic fashion.
Marie still works for Herff Jones, and does freelance illustration and design jobs on the side, and also designs and sells jewelry on etsy. She doesn't sleep much, but enjoys herself immensely all the same. In her free time she enjoys gardening, dance, and video games.




The Dance Story


Marie began her dance journey in 1999 when she stumbled into Kawakib's Intermediate Bellydance class in Woodbridge, Virginia. Immediately hooked and entranced, she progressed in her exploration from traditional styles into American Tribal and Tribal Fusion, first dancing with Massive Tassel Bellydance and West of Marrakesh from 2004-2007, later forming the Persian Reconnaissance Project (later to be renamed Anahita Tribal Fusion), and eventually joining forces with Kansas City's premier dance and aerial fusion ensemble, Quixotic in 2008. She also dances with Bellydance United, a bellydance collective that puts on modern theatrical shows in a professional setting.
Eventually Anahita had to be put on hold, and she gracefully tumbled into the terrifying world of the Soloist, where she remains until Anahita can be brought back from the ashes like a glorious phoenix.
Marie's natural curiosity and sense of adventure has led her over the years to experimentation in Swing, Bharata Natyam, Flamenco, African dance, and Ballet; as well as hooping and Aerial dance. Her dark whimsical aesthetic informs both her dance and her visual fine arts, in the creation of an interior world in which people can fly, and faery roam the Great Plains.